CALLING ALL KIDS to join us for this free "virtual" field trip as we head to India to meet the Beltran family!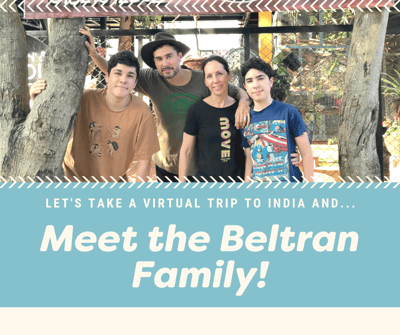 "Hello everyone! My name is April Beltran and I live in Bangalore India with my husband and 2 teenage boys. We run an animation school, and I am excited to share a little about our lives with you."
During our time "virtually visiting India" we will take a quick tour of the school where they live, see the type of clothing they wear and even learn what they eat for breakfast in India. We will also meet their pets, including Huby Qwackers the duck!
The Beltrans will share what it is like to live in India and the similarities and differences between living there verses living in the US. Before we head out they will take time to answer any questions!